September 18, 2023 Logan Stauber and Stosh Wasik, Fire Station Cannabis Co.

Date - September 18, 2023, 5:30 pm
Topic -
Sponsor - UPPCO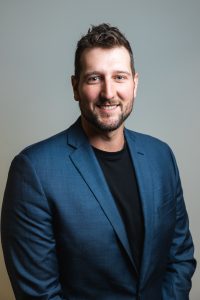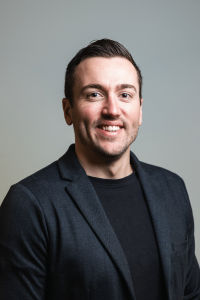 Logan and Stosh opened The Fire Station Cannabis Co.'s first location in Negaunee, Mich. in
October, 2019. Since that time, they have grown the company to eight locations, with a new
processing center slated to open sometime in 2023. In addition to their partnership with TFS,
Logan and Stosh co-own several additional businesses together. Combined, the pair owns 12
businesses and employ 80 individuals throughout the county, and over 170 individuals
U.P.-wide.
Logan Stauber is the co-owner and CEO of The Fire Station Cannabis Co. Originally from Lake
Orion, Mich., Logan moved to the Upper Peninsula to attend Northern Michigan University for
his undergraduate degree in entrepreneurship. He was NMU's 2016 New Business Venture
Competition Winner, and he used his winnings to jumpstart his business in the emerging
cannabis industry.
Additionally, Logan is a:
● Co-owner of C-47, LLC – a film industry production clip manufacturer.
● Former owner of Matter of fact, LLC – an online consumer goods retailer.
● Former owner of The Other Guys Fireworks, a local firework retailer
Stosh Wasik is the co-owner and CEO of The Fire Station Cannabis Company. Born and raised
in Marquette, Mich., Stosh has always been committed to leaving a meaningful impact on the
Upper Peninsula community he calls home. Stosh graduated with his bachelor's degree in
finance from Northern Michigan University in 2012, and began his very first business venture,
Northern Hydroponics, while still a student. Coming from a disadvantaged background, Stosh
was raised in a low-income, single-parent household. He has overcome significant adversity in
life to be at the point where he is today. His positive attitude, friendly demeanor, hard work, and
overall determination can be attributed to his influential status.
In addition to the success of The Fire Station, Stosh has made significant economic and civic
impacts to Marquette County beyond the cannabis retail chain. Stosh is a:
● Co-owner of two short-term rentals, 11 long-term rentals, and 7 commercial rental
properties in Marquette County and over 30 rental properties across the Upper
Peninsula.
● Co-owner of Northern Hydroponics, a retailer that has been operating in Downtown
Marquette for over 10 years.
● Former co-owner (sold in 2022) of Hooked Up Charters, a fishing charter company that
has taken hundreds of area residents and visitors onto Lake Superior.
● Supporter/donator of Marquette County wrestling for 18 years
● Mentor to many young working professionals
● Local business consultant
● Member of the Marquette Golf Club