January 15, 2024, Bob Filka, CEO, Home Builders Association of Michigan

Date - January 15, 2024, 5:30 pm
Topic -
Sponsor - PFN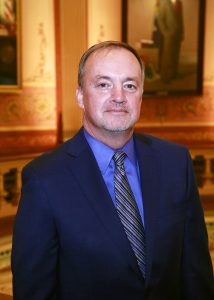 Bob Filka, Chief Executive Officer – a Hope College graduate and Muskegon native, Bob has served in his
current role since 2006. Filka has more than 35 years of government and policy experience in both
Washington, D.C. and Lansing. Early in his career, he was a legislative aide to the late Grand Rapids-area
Congressman Paul Henry on Capitol Hill. Upon returning to Michigan, he served as a policy advisor to
Governor John Engler. He was appointed by Engler as President of the Michigan Strategic Fund and
became part of the original executive leadership group that created the Michigan Economic
Development Corporation. He then was appointed as the COO of the Michigan Broadband Development
Authority and served in that role for two years before being brought on as the CEO of the Home Builders
Association of Michigan. Bob is active in numerous organizations and has served stints as Chair of the
Habitat for Humanity of Michigan Board of Directors and the Michigan Virtual University Board of
Directors among others. Bob remarried in 2020 (wife Karen) and has two adult daughters (Elise and
Isabel) and a new granddaughter (Lily).