December 12, 2022–John Jamar, CCI Systems, Business Sustainability: Inspiring Aspiration

Date - December 12, 2022, 5:30 pm
Topic -
Sponsor - Blue Cross Blue Shield of MI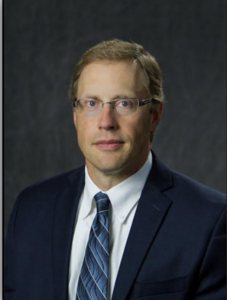 John P. Jamar has served as President and CEO of CCI Systems since
May of 1996. With more than 39 years at CCI in the communications
industry, Jamar has held leadership positions in operations, sales,
marketing, and strategic planning.
CCI Systems has grown from a regional provider of networks
engineering and construction services to a nationally recognized
leader in networks design and engineering, network operations, and
Cyber security under brands including Guide Star and Astrea.
Jamar is a board member of American Transmission Co., WCCA, MTCA
and the Northern Lights YMCA. He is an elder at the First Presbyterian
Church in Kingsford, MI.
Mr. Jamar holds a Bachelor of Science degree in Engineering from
Michigan Technological University.