December 18, 2023, Vince Nystrom, InvestUP
Venture Capital in Rural Regions
Date - December 18, 2023, 5:30 pm
Topic -
Sponsor -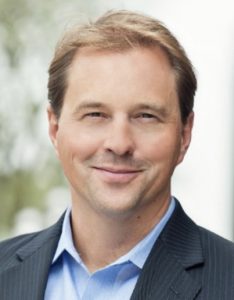 Vince is the Director of Strategic Initiatives and Fund Development at InvestUP. In
this role, Vince supports business development across the Upper Peninsula with a
focus on business retention, expansion, and attraction, and the development of
strategic initiatives to accelerate economic growth throughout the region. Vince is
also leading the development of InvestUP's outdoor innovation fund to focus on
early-stage investments in startups and innovation connected to the outdoor
recreation industry.
Originally from Marquette, Vince is a 1989 graduate of Marquette Senior High
School. He has a Mechanical Engineering degree from Michigan State University and
worked for a decade in the manufacturing sector with an emphasis on automation, robotics, and machine
vision. This experience included working for a fortune 100 company, a high-tech NASDAQ firm, and a
technology start-up where he designed automation systems and installed equipment in facilities all over
the country.
Vince entered the economic development sector in 2002 with the Michigan Economic Development
Corporation (MEDC) as the Director of Technology Business Development with MEDC's Entrepreneurial
Team. This work focused on sector acceleration strategies and early-stage company support programs
including the launch of the 21 st Century Jobs Fund, SmartZones, university initiatives, Technology Tri-
Corridor Fund, and other start-up investment initiatives.
Vince joined Ann Arbor SPARK in 2008 as the Vice President, Business Development. In this role, he led the
Ann Arbor region's business development activities for retention, expansion, and attraction. As part of the
SPARK leadership team, the position included creating policies, programs, and initiatives as well as serving
as the direct liaison to all of the region's municipalities for local economic strategies and efforts.
Experiences also include serving as the Program Director for Michigan's University Research Corridor (URC),
an alliance between Michigan State University, the University of Michigan, and Wayne State University to
transform, strengthen and diversify Michigan's economy. He developed and managed URC programs
focused on industry engagement, university partnerships, and economic development-related initiatives.
This included working with Business Leaders for Michigan on the Accelerate Michigan initiative and
specifically accelerating business and university innovation collaboration and talent connections.
Achievements also include URC sector studies and economic impact reports and the creation of a web
portal to provide a one-stop access point for businesses to find university expertise, services, and facilities.
Returning to the MEDC in 2012 as Vice President of Strategic Accounts, Vince managed the statewide
business retention and expansion team. The team of 30-plus business development professionals
connected with thousands of Michigan businesses and communities annually to support their continued
growth, acceleration, and expansion projects. He also managed and helped create Michigan's Pure
Michigan Business Connect (PMBC) initiative, matching buyers and sellers for future partnerships and
contracts. PMBC created significant economic impact supplier/buyer matchmaking events, national and
international buyer procurement tours across Michigan, and the development of a Michigan supplier and
expertise database.
Vince returned to the private sector in 2016 as a partner at Renaissance Venture Capital Fund. Renaissance
invests in venture capital funds and startups with the goal of profitable investing and driving the growth of
regional venture capital investment. He led the connection of Michigan start-up companies with national
venture capital funds, generating over $2.3 billion in venture investment in Michigan. The role also included
serving as a bridge for innovation and customer connections between Renaissance's venture and start-up
investments to Renaissance corporate investors/partners.